What's in a Life by the Blonde capsule?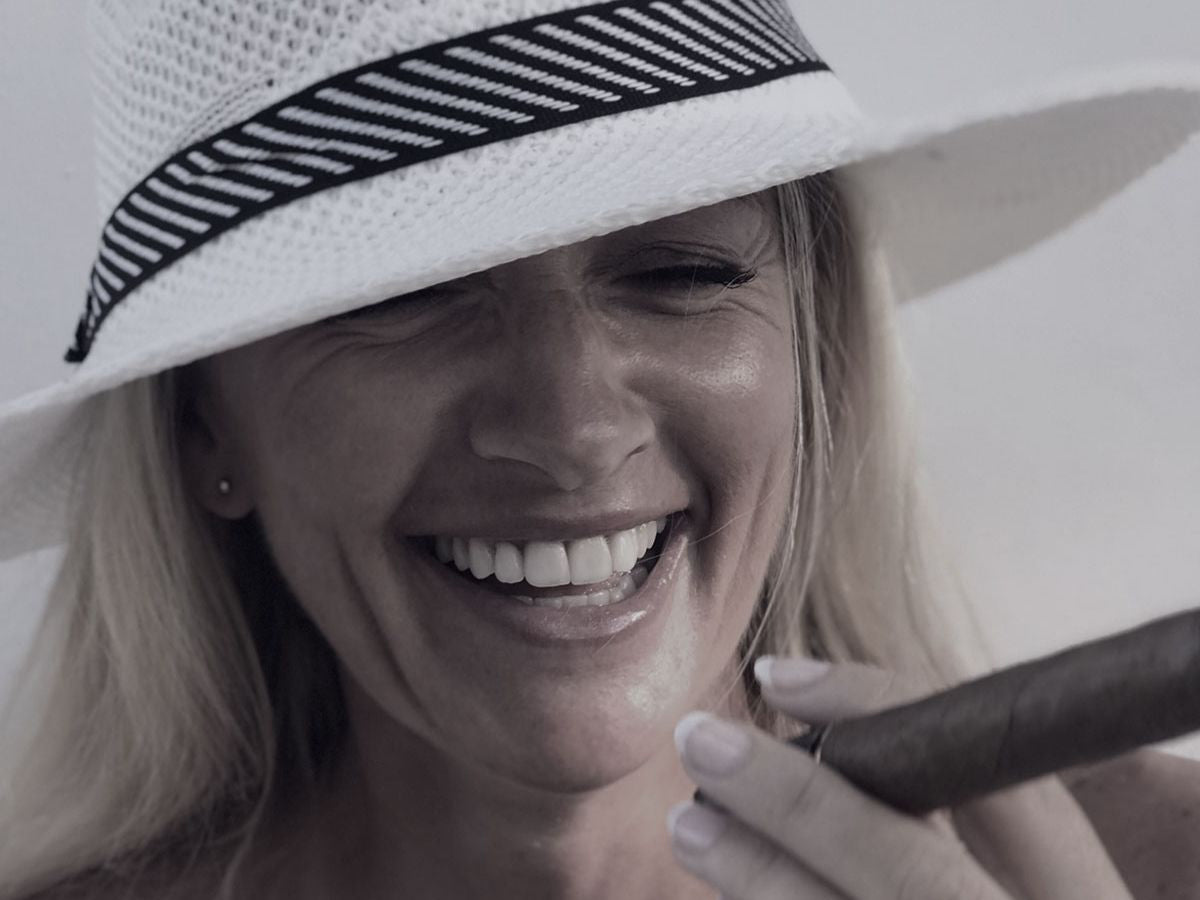 Ten years of man's fashion styling experience
A Negroni loving fashion stylist with over ten years of styling men is at the helm of Life by the Blonde, putting her unique insight and insider knowledge into how men shop for clothes to excellent use.
Life by the Blonde founder, Leigh Millar, is the real-life female eye for the modern guy: helping busy men live stylishly. With a career spanning 25 years over three continents in high-end interior design, as well as her ten years in fashion styling, Leigh knows a thing or two about making things look good. It has given her a unique insight into the male psyche to how men shop and the pain points they encounter whilst doing so.
 
Leigh's been styling men for over ten years now, witnessing their pain and frustrations regarding shopping for clothes. For some of her clients, it was simply finding the time or working out where to go to find quality brands they like; for others, it was a lack of confidence and uncertainly on what to buy or what looked good on them, and for others, it was simply a daily battle of what to wear to what event.
With men wearing so many hats these days and travel (usually) high on the agenda, wardrobes have to work harder than ever before, be versatile, and ensure you are prepared for any occasion whilst never losing your sartorial elegance. Leigh's job as a stylist was to look at their lifestyle, upcoming events, and travel itinerary and put together a wardrobe of clothes that ensured they had all their sartorial needs met.


Leigh spotted a gap in the market for a stunning quality clothing brand teamed with a far simpler shopping experience, with men preferring the process to be as fast and easy as possible, without compromising on style. Armed with that knowledge, Leigh started Life by the Blonde for the modern-day man: the man who nurtures his career, family, and wanderlust in equal measure.
Ultimately, Life by the Blonde is for the man who knows what he wants from his look but doesn't have the time to achieve it.
 
Leigh found men prefer to shop for clothes seasonally, every six months or so, they are extremely brand loyal and tend to gravitate toward the same styles they have bought before, and they are not particularly keen on a lot of changes! She created a collection that allowed discerning men to make fewer, better, more stylish choices and have an enjoyable shopping experience that tunes into how they prefer to shop for clothes.
 
"We take for granted how often men find it difficult or time-consuming to choose how to dress in the morning. We think our way of purchasing clothes provides a solution. Our Life by the Blonde members have active lives, constantly on the move and doing different things each day.
We designed and created pieces to work hard in our clients' wardrobes offering great versatility and superior quality. We design our garments as individual items but merchandise them as looks, so you're not just buying pieces; you're buying ensembles."

The Life by the Blonde style guide

Every week in our Let's Get It On email newsletter, Leigh writes a Life by the Blonde section. In this, Leigh shows you how to style one piece of the collection or put the entire capsule together.
Leigh offers tips on dressing an outfit up or down with styling suggestions and using different accessories and combinations.This can include shoe suggestions to belts and scarf ideas.

She also offers up thoughts on which outfit to wear to several other occasions in The Passport section of the newsletter.
Whether it's a first date outfit guaranteed to get you a second date or if you are off to the Monaco Yacht Show, she covers all possible summer occasion events. Dip in and out as and whenever you need some sartorial style support. Sing up for the Let's Get It On newsletter here.
If a more one-to-one approach is required, Leigh can arrange this through her Life by the Blonde consultation business.

 The Capsule concept

We started working on several designs of garments we know men liked, felt comfortable and confident in and set about condensing these designs into a central core capsule of around 30 pieces. After ten years of styling experience, I know that every man should have thirty cornerstone pieces in his wardrobe. Every man should have a selection of items in his wardrobe that offer maximum flexibility and versatility, from jackets, blazers, shirts, tee, trousers, chinos, shorts, swimwear, and fine knits.
Each piece had to meet strict criteria and work very hard to make it into the final cut.

It had to offer flexibility, versatility, and a shape that suits most body shapes and can be worn both smart and casual.
 
The vision was to create a suitcase-ready collection of mix and match pieces, made from the World's finest linens and cotton, purchased as a simple, seasonal capsule where every shape, colour, and fabric went together.

Every six months, we chose from our central core of 30 pieces and selected somewhere between 10 -14 beautifully made, easy to wear, versatile pieces and create a limited-edition capsule in a colour palette in which every component works together effortlessly.

Our idea is that they will have everything they need in this capsule to take them effortlessly and stylishly, from breakfast on the boulevard to aperitifs on the French Riviera and every adventure in between. Great quality pieces that they could easily spend the whole summer in.
 
Capsules enable our guys to buy confidently, quickly, and efficiently and ensure they have everything they need to look sartorially stylish at any summer occasion or event. They may find themselves negotiating hot city days or spending some much-needed family downtime on the beach.
 
Each capsule will always contain a jacket, a few shirt and t-shirt options, one pair of trousers and shorts, and a fine knit. Each piece I've designed has to work hard to get into the capsule! Every piece I created has to work casually or smarter, depending on how you style it. All my men need to do is buy his capsule, pack some fantastic sunglasses, and he's good to go. There truly is no room for error.

 
An intuitive shopping experience

During Leigh's research into men's online shopping habits, she discovered that men spend on average 8.26 minutes browsing for clothes online more often than not, leaving unsatisfied as choice overwhelm sets in.

During her research, she also realised that department stores were laid out differently between menswear and womenswear departments.
There are fewer brands, more imagery, fewer styles but in multiple colourways were a few examples. Store designers realise that men and women shop differently for clothes, so why are there no websites built and created for this customer shopping journey?

We aimed to build a site that allows our clients can purchase their entire summer wardrobe in under 8.26 minutes. A potential 110 outfit combinations in under 8.26 minutes – we think that is a pretty significant investment of time and sure beats spending Saturday afternoons in the shops.

It became Leigh's goal to create an easy to use site which mirrors how men want to shop for clothes. We feature all items on one page (no darting about from various drop-down menus finding tops, jackets, trousers separately – we don't wear clothes separately, so why would we select them that way?).
It's all on one easy to navigate page where the sizes pop up as you scroll over. There is an easy-to-follow size guide in both cm and inches. As well as product descriptions, we also include a suggestion on how you could wear each piece with other elements in the collection and guidance on what occasions you could wear it.
 
Sustainability

We strive to make the best clothes we can, not the most. We produce our limited-edition capsules in small quantities. We offer to purchase each new capsule for existing customers and subscribers at a private pre-order event before releasing the capsule to the general public. Pre-selling helps us determine the sizing and discover the most popular colours, so we don't waste fabrics, dyes, etc.
It rewards our lovely and loyal customers. It also ensures we have very little wastage; we only want to produce what we need to avoid excess inventory. We are very aware of the overconsumption involved in fashion, so we do what we can to reduce wastage.
Due to the handmade nature of our product, we prefer to use small weaving mills, so we are very tight on the fabric quantities we order.
Who we work with is important to us. We look for suppliers who share similar business values and ethics, from sustainability, environmental impact to how our suppliers treat staff.
 
A large majority of our fabrics are woven in Italy by Tessuti di Sondrio. They create the most beautiful linen fabrics for us and have worked tirelessly for several years to make sustainability the heart of their business.
 
Delivery options

At Club 826, we are all about making life as simple as possible. As standard, we offer a next delivery within the UK and express delivery to Europe (1-3 days) and the rest of the World (2-5 days).If you place your order before 1 pm, we will dispatch it that day.
 
We aim to deliver as quickly as we can and deliver where it's convenient to you. As we also know, travel plans can change in a heartbeat, so we can promptly deliver wherever you may be. So far, we've delivered to charter yachts, private island villas and numerous hotels across the globe. A potential 110 outfits are awaiting your arrival.