Poolside chat with founder and stylist, Leigh Millar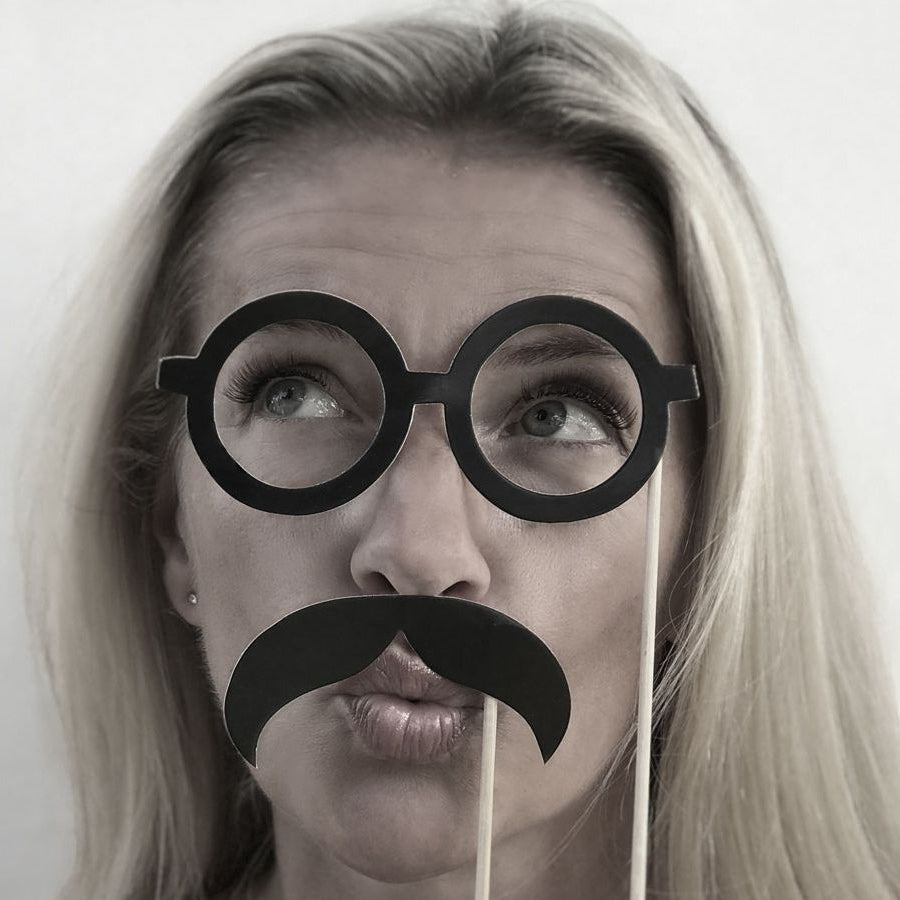 Life by the Blonde was founded because…
I've been styling men for over ten years now, witnessing their pain and frustrations regarding shopping for clothes. For some of my guys, it was simply finding the time or working out where to go to find quality brands they like; for others, it was a lack of confidence and uncertainly on what to buy or what looked good on them, and for others, it was simply a daily battle of what to wear to what event. With men wearing so many hats these days and travel (usually) high on the agenda, wardrobes have to work harder than ever before, be versatile, and ensuring you are prepared for any occasion whilst never losing your sartorial elegance. My job as a stylist was to look at their lifestyle, upcoming events, and travel itinerary and put together a wardrobe of clothes that ensure they had all their sartorial needs met.

I founded Life by the Blonde as a stylist; I could see a gap in the market for a quality clothing brand. It was a brand that allowed discerning men to make fewer, better, more stylish choices whilst having an enjoyable shopping experience that tunes into how they prefer to shop for clothes.
What's your mission?
We like to call it - our sunrise to sundowners' mission! We want to help our clients spend less time buying clothes, giving them more time to live their lives in them.
My vision was to create a suitcase-ready collection of mix and match pieces, made from the world's
finest linens
and cotton, purchased as a simple, seasonal capsule where every shape, colour, and fabric went together.
Every six months, we create for our customers a limited-edition capsule of between 10 - 14 beautifully made, easy to wear, versatile pieces. Our idea is that they will have everything they need in this capsule to take them effortlessly and stylishly, from breakfast on the boulevard to aperitifs on the French Riviera and every adventure in between. Great quality pieces that they could easily spend the whole summer in.

Could you tell us the story of how you built your brand and what's your background?
My background has been mainly interior design, where I spent 25 years working on high-end residential and boutique hotel projects around the world. Whilst designing for clients with multiple homes, you develop a very close relationship with them. These close bonds led to helping my male clients with all areas of their lives – particularly their wardrobes. After, what I thought was a one-off styling consultation, word of mouth took over and led to a business styling men, which I've been doing for over ten years. I also ran a menswear brand for three years, and it was these experiences that cemented my knowledge of how men shop for clothes. This insider knowledge set me on the path to setting up the Life by the Blonde 
capsule concept
when I became increasingly frustrated at menswear brands simply offering too much choice online on difficult-to-navigate sites. I wanted to create an elegant collection that involved minimal decision-making. Men could have access to a stylish collection of clothes without having to negotiate page upon page of choice and feel confident about their options.

So, what's the inside scoop then on how men shop and what led you to the Capsule concept?
I found men prefer, and this is a massive generalisation, so bear with me – to shop for clothes seasonally, every six months or so, they are extremely brand loyal and tend to gravitate toward the same styles they have bought before. They are not particularly keen on a lot of changes! I have designed and created 30 cornerstone pieces that, after ten years of styling experience, I know that every man should have in his wardrobe. The entire collection contains 4-5 versatile jackets, five shirt shapes, 5 - 6 t-shirts, a few fine knits, a selection of versatile trousers and shorts styles and not forgetting a few poolside classics. Every six months, I select around 10 -14 pieces and create a versatile capsule in a colour palette in which every component works together effortlessly. Capsules enable our guys to buy confidently, quickly, and efficiently and ensure they have everything they need to look sartorially stylish at any summer occasion or event. They may find themselves negotiating hot city days or spending some much-needed family downtime on the beach.

Each capsule will always contain a jacket, a few shirt and t-shirt options, one pair of trousers and shorts, and a fine knit. Each piece I've designed has to work hard to get into the capsule! Every piece I created has to work casually or smarter, depending on how you style it. All my men need to do is buy his capsule, pack some fantastic sunglasses, a couple of pairs of shoes, 2- 3 belts, and perhaps a scarf or two, and he's good to go. There truly is no room for error.

We've done the research
During my research into men's online shopping habits, I discovered that men spend on average 8.26 minutes browsing for clothes online (don't quote me on this, but I think it's closer to 20 mins for women!) More often than not, they leave unsatisfied as choice overwhelm sets in. It became my goal to create an easy-to-wear and easy-to-buy capsule where somebody could buy all 14 pieces in this time! We have specifically designed our website with this customer journey in mind. So, 14 pieces can be transformed into 110 different outfits (yes, I've done the maths!), so we consider 8.26 minutes a pretty significant investment of time. As I like to say, I want my guys to be spending life living and having fun in the clothes and not spending time buying them.

Great name and great research - 10 years in styling men must have had some interesting moments?
Yes, I've met some incredible clients over the years when I was styling, and it's been a pleasure to help them. I aimed to get them in and out of the changing rooms as quickly as possible. The champagne bar calling us to celebrate a job well done!

Why did you choose to set up your business in the Luxury sector?
Our customers are very discerning, and they appreciate the heritage and detail we put into the design and craftsmanship of each garment. My collection is made from the very finest Italian linens and woven materials and made by skilled craftspeople in Portugal. I searched long and hard to find the right production teams to create my collections and source all the right buttons, trims, and zips that make each piece extra special.
You offer each new collection to existing customers as a pre-sell option - could you talk us through that?
We strive to make the best clothes we can, not the most. We produce our limited-edition capsules in small quantities. We offer to purchase each new capsule for existing customers and subscribers at a private pre-order event before releasing the capsule to the general public. It rewards our lovely and loyal customers. It also ensures we have very little wastage; we only want to produce what we need to avoid excess inventory. Pre-selling helps us determine the sizing and discover the most popular colours so we
don't waste fabrics
, dyes, etc. We are very aware of the overconsumption involved in fashion, so we do what we can to reduce wastage. Due to the handmade nature of our product, we prefer to use small weaving mills, so we are very tight on the fabric quantities we order.

What is your favourite thing avout your job?
No two days are the same! It certainly keeps me on my toes and keeps things interesting for sure. Our clients are citizens of the world, so I love when I get a call from a member whos' plans have suddenly changed. I have to select pieces for his revised itinerary in a heartbeat and get it delivered to a villa in rural Tuscany or yacht in the south of France in time for their arrival. Nail-biting stuff, but I've never failed yet!
The most rewarding aspect, though, is when I get lovely emails and letters from our guys who have tried us out and either loves the confidence it gives them, or the time it's saved them. The fact they take the time to drop me a note to tell me they love the quality or I've made their lives a little more stylish or a little easier is what it's all about.

What is your source of inspiration and motivation?I
Travel for sure. I have been lucky enough to have lived, worked, and played all over the globe. Sights, smells, colours, and texture all play a significant role in my creative process. Lockdown was tough! I love to people watch and see how people live and dress. I was going through some old photos recently and found a picture I took of an incredibly stylish older gent in Old Havana. You know the one, cruising by in his fotingo, cigar dangling from his mouth, elbow resting on the window sill - style just oozed from him! He inspired a front pleat trouser and camp collar shirt for our next capsule. I also spend a large part of my year living out of a suitcase so creating a capsule collection was second nature as it's how I live anyway. I'm always motivated to be the best dressed in the room despite only having the contents of my suitcase available!

I've travelled extensively through France, particularly the French Riviera and Provence, lived in Hong Kong, Singapore, Bali, and Sydney, and spent many a summer along the Amalfi Coast and fun times working in the Caribbean. I have an excellent relationship with my suitcase!

If you could have any other job in the world, what would it be?
With the amount of travel I love to do, it would be a travel writer, but writing is not my strong suit, so perhaps, as I constantly love to try new things and have adventures - a Blue Peter presenter! Or a General Manager of a luxury boutique hotel as I love to look after people and have mind-numbing attention for detail.

Where do you see yourself and your company in 10 years time?
I hope we have a healthy, growing client base of happy, stylish men.
I'm looking to set up some valuable collaborations to help make the Life by the Blonde capsules more of a one-stop shop; men's shoes, Panama hats, scarves, belts. I'm also in talks with bespoke luxury travel bookers to offer our capsules when you book your holiday and have them delivered straight to your villas or suite, so watch this space.
In 10 years, we also hope to have dipped our toes into international markets – we are looking at Singapore and Hong Kong now; I like to think I'm making the world more stylish, one linen shirt at a time! We may be small in size but cosmopolitan in attitude.

You've not long launched so what does success look like to you?
Happy, stylish customers, a beautiful menswear collection, and a fully stamped passport. Working out a way to travel as extensively as I do with a dog – that would be a real success story!

You've had your interior design practice, a men's styling business and now a fashion brand. As an entrepreneur, what advice do you have for any young entrepeneurs about to start their own business.
Get a minimum viable product to market and test, test, test. I see so many small companies with huge inventories of products without even testing the market. In the luxury sector primarily, deliver one product brilliantly rather than five in a mediocre fashion.
Also, spend time finding the right people to help. Launching in the luxury sector isn't easy, and not everyone is familiar with this market. I've entrusted parts of my business to people who simply didn't have sufficient knowledge of how the luxury sector operates, so when you find the good ones who know the luxury space – hang on to them!

What is your greatest luxury under ten pounds?
A Negroni in the sunshine!