How to dress smart casual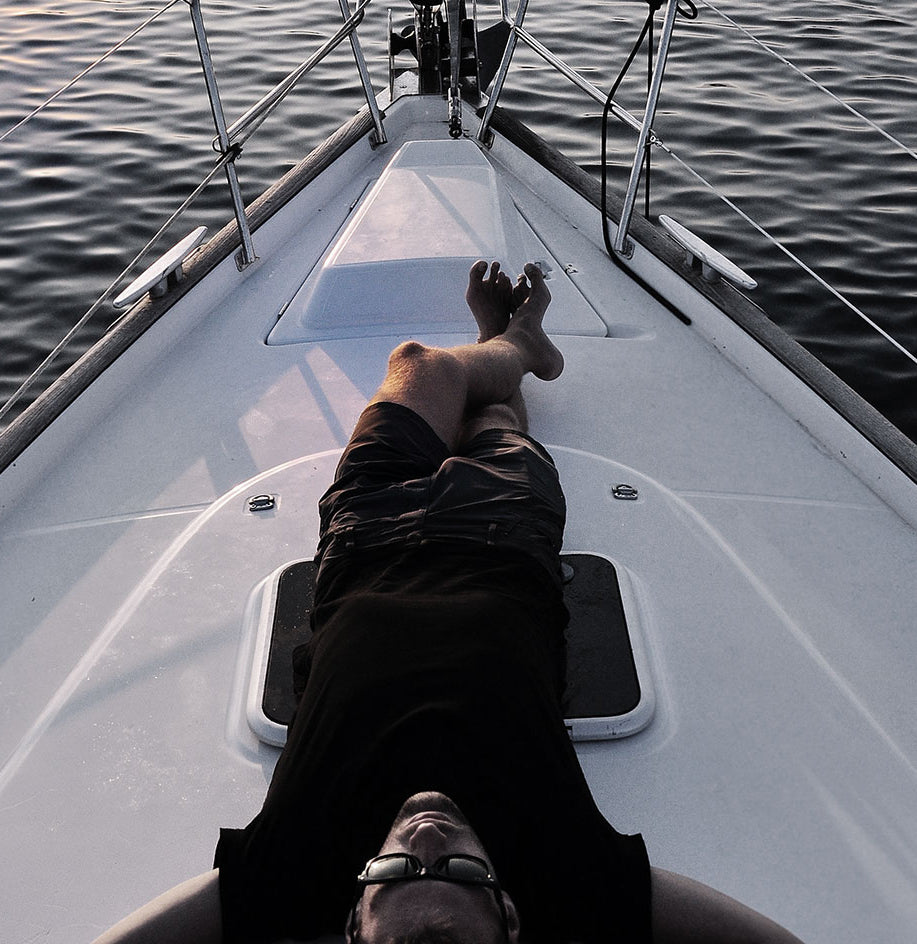 Jacket or Blazer? Chinos OR Jeans? Sneakers of Lace-ups?
So, you go online to search for smart-casual style guides that cover everything from shorts, which don't seem especially smart, to cravats and ties that don't come over as particularly casual.  As smart casual is destined to be one of those terms that are set to confuse, then here is our guide to help you get through this tricky phrase with effortless style and elegance.
 
Smart casual inspiration & style tips

As smart casual is nigh-on impossible to define, a more helpful and practical approach is to start with a casual outfit and then change one – or better, two – pieces for smarter alternatives.
For example, take a bomber jacket, t-shirt, jeans and trainers. All very casual, right? Now swap the bomber for a blazer, and we are getting close to smart casual, or keep the bomber jacket, trainers, t-shirt and swap the jeans for chinos.

Swapping two or more pieces puts you bang on target. Perhaps swap the t-shirt for a classic shirt or a linen knit t-shirt for a smarter option.

If you wear shoes that aren't trainers and trousers that aren't jeans, you'll sidestep most smart casual pitfalls. A beautifully cut blazer will make you practically bulletproof.

Smart casual is also about how you wear it. Take the formal edge off by rolling up your sleeves and the hems of your chinos to expose a touch of flesh.

Colour chart

You don't even have to change pieces to alter how casual an outfit looks. Darker colours tend to be more formal, so smartening up can be as simple as switching colours. A navy chino and dark grey t-shirt look instantly smarter than beige chinos and a white t-shirt, so perhaps a colour switch is all you need.

While both styles are the same, the overall effect is very different, with the reverse also being true; lightning up is a dimmer switch for smartness.

The magic touch

Another factor that affects how smart or casual a piece is related to texture. If you think about the most formal items in menswear – wool business suits or dinner jackets – they're almost invariably smooth and shiny.

Swap the wool for a matte flannel or linen—swap fine cotton work shirts for a loose linen weave. Swap a jersey cotton t-shirt for a linen knit t-shirt to upgrade the look, or switch a round neck sweatshirt for a fine knit, linen and silk jumper.

Blazer trail

Throwing a blazer over a t-shirt, jeans and trainers is an easy way to nail smart casual, although not all blazers are created equal; gold buttons are a bit of a no-no. Stick with linen or lightweight wool and perhaps try an unstructured style. Blazers also lend themselves beautifully to various options underneath – jersey knit t-shirts, linen knit t-shirts, pool's, fine knits, and linen shirts – to give you multiple smart yet elegantly casual looks.

To fly as smart casual, the blazer should be made from a more textured fabric than an average suit jacket, cut slightly shorter and constructed less rigidly.
Our Life by the Blonde Havana Blazer in French Grey is the perfect blazer and the hero piece in our Voyage Capsule.
Bombs away

The bomber jacket style comes from the uniformed armed forces, so it packs a certain formality. Still, for it to pass inspection as smart casual, the bomber jacket should be much slimmer than military issue and made of a more luxurious material than the standard shiny nylon. Wool, linen, jersey waffle, or even a chic, summery, seersucker stripe will make for a smarter and more sophisticated option. For informal smart casual missions, this is your wingman.

Chambray and linen shirt

Although it's not the same as denim (which is woven in a twill rather than alternating warp and weft), chambray looks similar and can come in various weights and finishes. Generally, though, it will make a smart outfit more casual or smarten up a casual one – but not too much either way. Linen shirts are the easiest 'go-to' for smart casual. Long sleeve, button-down with classic white or elegant navy or black collar will ensure you are on the right side of smart casual.

Life by the Blonde Antigua linen shirts ensure you are turning heads for all the right reasons.


The bottom half
Chinos are one of the building blocks of business casual and can be extended into smart casual. Easy to wear with a variety of tops, they are a great option. As previously mentioned, darker colours will be smarter or team a beige pair with a chambray shirt and a linen blazer, and you are good to go.

For the most part, jeans are perfectly acceptable – even in a business context – as long as they're dark and show no signs of distress. Now is not the time for holes, rips and faded blues. You don't have to go indigo, though; black jeans can look just as smart, if not smarter.

Tailored trousers in flannel or linen can also be smart and be made less formal by teaming with a simple t-shirt and blazer or bomber jacket.

Top up
A T-Shirt can qualify as smart casual, provided it's plain, good quality, well-fitting and not washed to death. No over large logos or slogans, though. For a smarter alternative, opt for a linen knit t-shirt, which offers a more considered look.

For your new favourite T-shirts, look no further than Life by the Blonde. Try our knitted linen Mustique t-shirt.
Upgrading to a polo shirt will instantly smarten a casual look. The buttons and collar put it further along the spectrum towards a shirt, but it's still sporty. As with t-shirts, avoid the logo and bright garish colours.
 
Traditional cotton piqué in a bright colour will perhaps look a tad casual, so opt for a linen, silk or cotton fine knit version in a darker colour. Try the Life by the Blonde Saint Martin Linen knit polo, a step back to '50's Riviera glamour.

Sweat it out
A jersey sweatshirt or hoodie just won't cut it in the smart casual stakes, but substituting your favourite sweatshirt for a fine-gauge knit in merino, cashmere, or even linen knit can lend a little added sophistication, while still remaining thicker and keeping the sporty vibe. Pull a plain jumper or cardigan over your t-shirt and maybe swap the trainers for shoes and you're getting close to a great look.

Toe the line
Duke and Dexter always have a great selection of casual, dark leather trainers with white soles, which will do the job nicely. In terms of fabrics, should it be leather for sandals? Sometimes. Flip flops and gym trainers? Never!