How to wash and care for your linen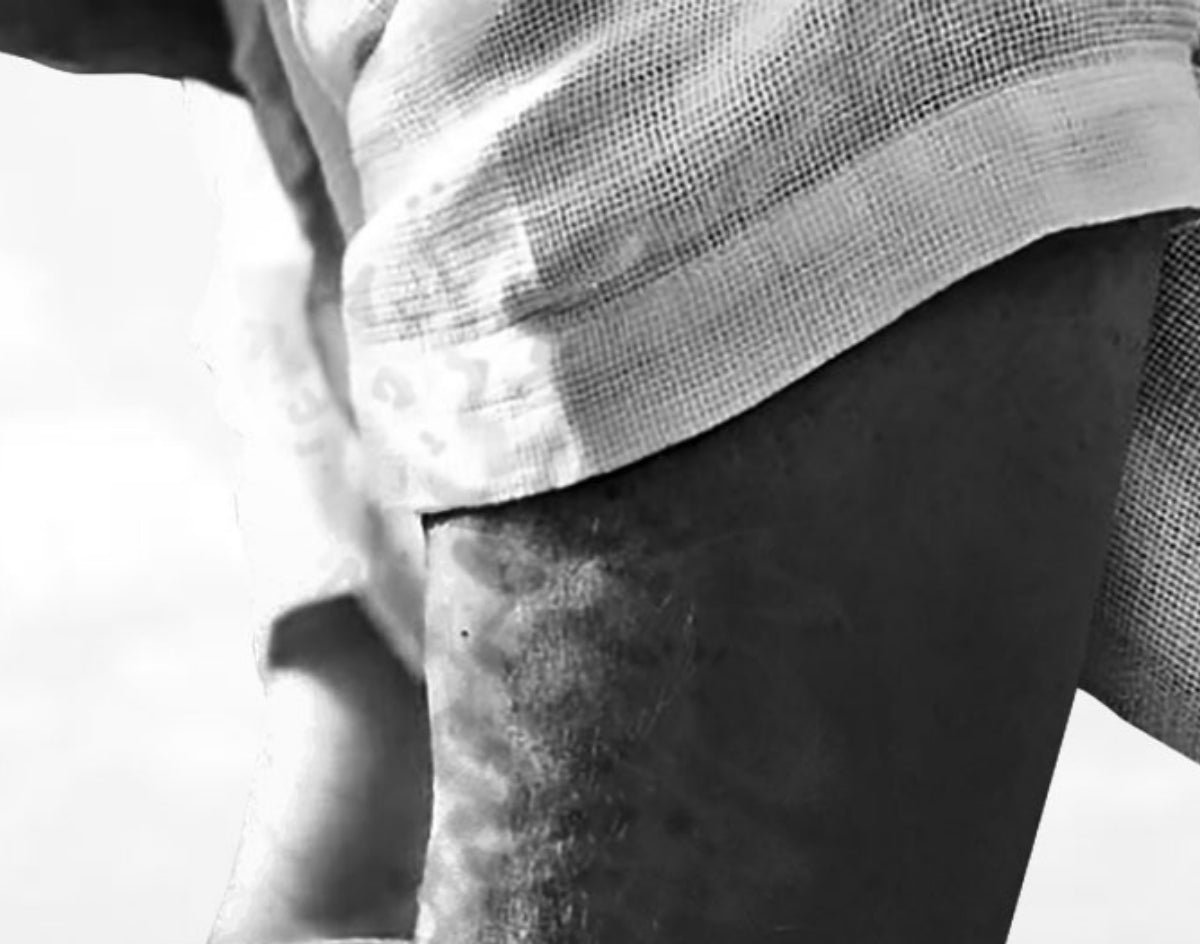 Some simple steps to love and care for your favourite summer pieces.

"The linen is for the tailor what the marble is for the sculptor: a noble material" Christian Dior
What is linen?
Linen
is a bit of a miracle fabric. Breathable, hypoallergenic, absorbent and antibacterial and with its high cellulose content makes it resistant to shrinking. It's also highly sustainable, and it will grow in water-poor soil and requires little irrigation or fertiliser.  Originally, linen is derived from the fibres of the flax plant. Traditionally, the ancient Egyptians prized linen, and it was the cloth that only priests were allowed to wear. Luckily, you don't need to be a priest or a pharaoh to love life in linen.
Linen is a staple fabric for our summer collections because it is perfect for warm and humid climates. Owing to the fine, loose weave of the linen fibre, our shirts are highly absorbent and lightweight to wear. It wicks away sweat, keeps you cool and gives you an air of Riviera chic.
As it's a looser weave fabric, it tends to suit a loose, more relaxed fit, which is exactly what you need in the summer months when the temperature soars.
A linen suit jacket feels almost like wearing nothing, and in terms of versatility, it beats other fabrics by a mile. (Check out the Life by the Blonde
Havana linen cotton mix blazer
as a perfect example)
The downside of linen's relatively more open weave is that unlined linen garments can be somewhat transparent, especially when wet. I think this story tells itself!  Plan accordingly when wearing white linen pants. Choose a pair with a lining, and don't wear bright red underwear that day – a totally avoidable wardrobe malfunction!
How to wash linen
Read the wash and care label! With linen blends and different compositions, and garment construction, it's best to follow washing guidelines.
Basic rules to follow are: blazer and more tailored shorts and trousers are best left to the skills of a good dry-cleaner. Most of the time, your shirts, linen knit t-shirts, casual shorts and trousers can be washed at a cool wash (30 degrees).
And…best not to wash in the sea!
How to dry linen
Please don't tumble dry your linen. It's a very forgiving fabric, but it has the potential of turning into a shrinking violet if you toss it in the tumble dryer. The dryer can also cause garments to become stiff and crinkly, and if you leave a piece in there too long, it can acquire some stubborn creases.
The best way to dry linen is to pop it onto a hanger to dry. This will ensure your
Rio linen shorts
don't end up as hot pants.
To wrinkle or not to wrinkle …
Linen's biggest issue is that it wrinkles easily.
Personally, I think that linen's wrinkles have their own kind of charm. There's something about a perfectly worn-in
Antigua linen shirt
that denotes a relaxed, carefree attitude, which is especially appropriate for summer. The best time to iron is when the garment is almost dry.  Please give it a good press with a little steam to ease away the more stubborn bad boys, but apart from that, I'd leave the wrinkles to work their magic.
Our
Antigua linen shirts
look as good sexily crumpled as it does crisp and ironed. Our linen shirt is designed to soften with wear over the years, resulting in a wardrobe essential which gets better with age.
The 5 easiest ways to get wrinkles out of linen
When your washing machine beeps to tell you time's up, remove linen garments from the washer immediately. The longer they sit, the more they'll wrinkle. In fact, pulling them out while still slightly damp and then laying the garments flat to finish drying can be all that's needed.
A handy technique, which some call the "spray and stretch", works on places where linen curls, such as collars or cuffs. Place the item on a hanger, spray the wrinkles/curls with a water bottle, then gently adjust/stretch/work the fabric until it hangs without the wrinkle. Give it blast with the steam iron, and that should set any stubborn curls straight.
A good steam iron will satisfy the neatest of wearers. Set on a medium-high setting and give a good blast of steam. This should wave goodbye to the majority of wrinkles.      
A garment steamer will also work wonders on most clothing, not just your linen garments. If wrinkles are a concern, you can find excellent travel steamers that will do the job no matter where you are in the world. It A steamer will attack each crease with great gusto.    
Generally though, when I'm travelling, I'll pop my linen into housekeeping for a quick press, and on my return to my room, it's ready to wear for the day ahead.
Extra tips about creasing
We prefer to embrace the wrinkles, and we think creases from normal wear and use are totally acceptable, charming and suit the sunshine environment.
Lines that arise in places where your body bends – the elbows and around the waist – are natural. Linen shorts and pants will crease along the front and back. If you leave the house mostly wrinkle-free, any wrinkles that show up from natural wear and movement are completely acceptable.
The best way to deal with these is to give them a quick burst of steam from your garment steamer and be on your way. If you follow our washing and drying tips above, then you really shouldn't have too much additional work to do.
For the rule-breakers among us, improper washing, hanging and/or never ironing/steaming your linen can take you from stylishly rumpled to a walking paper bag real fast. Please don't!
If you feel the need to starch, then do so frugally. Starch, of course, keeps your clothes crisp and smooth, but it also makes them stiff and, well, starchy –  the opposite of what we're going for with light, breathable linen that moves with you.
Gets better with age
Like good wine and Jane Fonda, some things in life get better with age. Linen is right up there as a fabric that keeps getting better the more you wear it.
If your linen clothes feel a little scratchy at first, give them a chance to break-in. The more you wear and wash your linen clothes, the softer they become.
While linen has its quirks and special care instructions, it's still a material well worth the investment. It will keep you cool, sweat-free and keep you looking effortlessly chic. If you're still on the fence, you could try a linen blend such as linen and cotton mix or linen and silk.  Despite the extra TLC involved, linen still has many advantages and never underestimate the allure of a man in a
white linen shirt.